First, once I am done with yours you have the code so then you go to profile.
These are instructions for getting avie to show.
Then, you go to avatar. Next, you enter the code in the third box at the bottom and click Save and then click go to User Profile to make sure it worked. If it did not work please PM me.
These are the instructions for your siggy.Since this is a harder process I will post pictures.
Ok so you have the code.
First, go to profile and click it.
Then, go to Signature and then go to the bottom and click where it says image.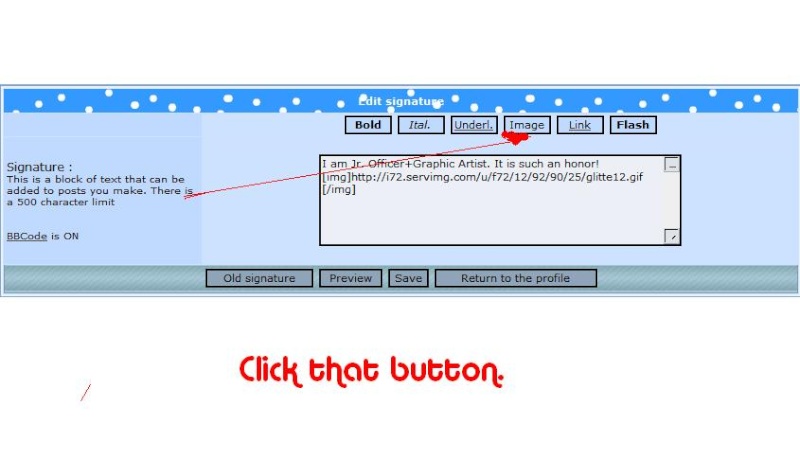 Then type in your code and click the image button again and it should look like this:
Then click Save and then go back and make sure it worked.
Note: If it does not work please PM me.
_________________